Expected soon: the seventh generation Sagimus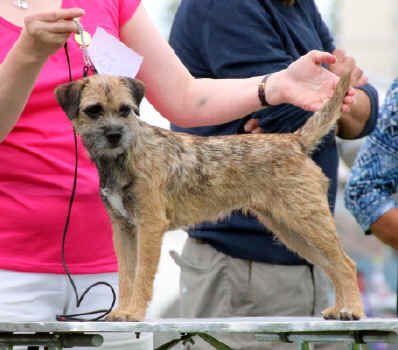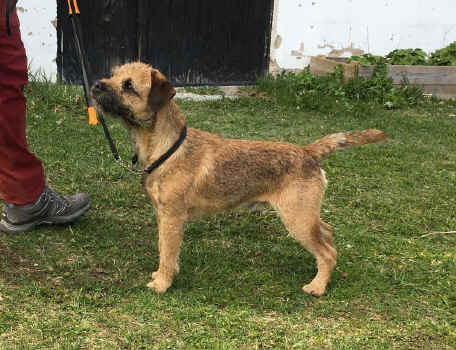 At last we have decided to brave the various covid restrictions and concerns to breed a longed-for next generation Sagimus Border Terriers. Flinga is expecting a litter by Rockamore Shine, a promising and pleasing young male who due to covid restrictions still remains to gain his official merits. He is by Gameway Fantastic Mr Fox who himself is by GB CH Grindelvald In Full Cry.
Puppies by Athos expected at Trientalis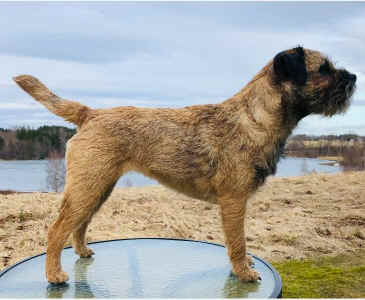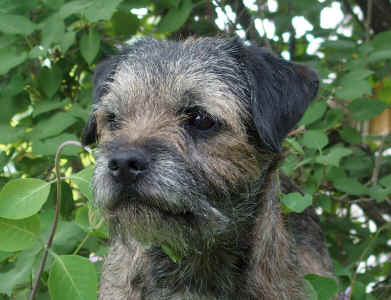 We look forward to the litter expected at Trientalis, by our Athos (Sagimus Dån, CC, 1st prize at earthdog test) ex SE o NO U CH Trientalis Ex Madicken
A warm welcome to the sixth generation Sagimus!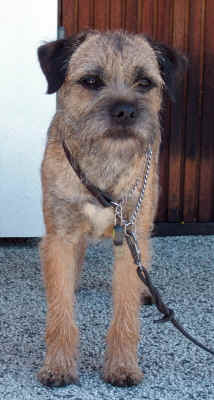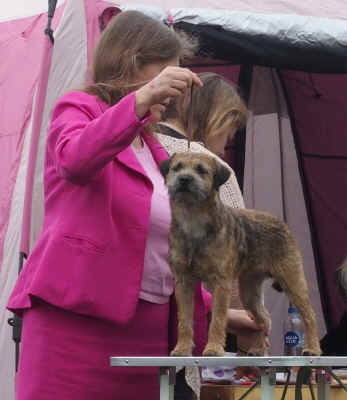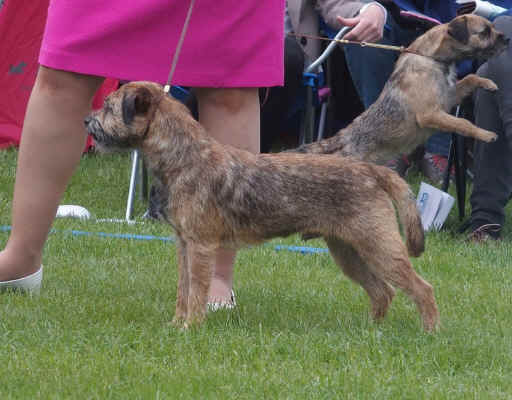 The F litter, left "Figge" Sagimus Fanfar, center left dam Sagimus Trixa, center right and right sire "Freddie" SE DK NO LV U CH Snow Winds Just Between Friends
Athos class winner and 3d in the dog challenge at Årets Border - again!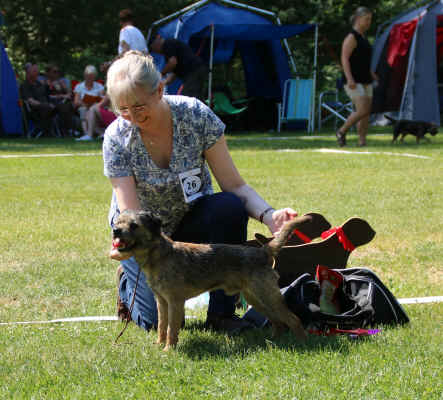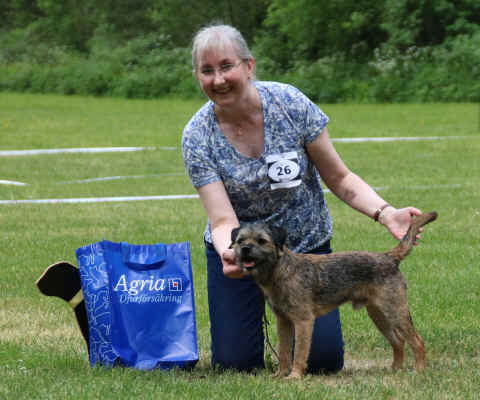 Athos (Sagimus Dån) made us very happy once again by a good placement at the Breed Club Specialty called Årets Border, which we value very highly as it is always judged by British breed specialists.His track record so far is
2015: 1st in Puppy Class 6-9 months with hp = hederspris, Best Male Puppy
2016: 1st In intermediate Class with hp, placed 3d in the Dog Challenge
2017: 3d in Open Class with hp
2018: 1st in Working Class with hp, placed 3d in the Dog Challenge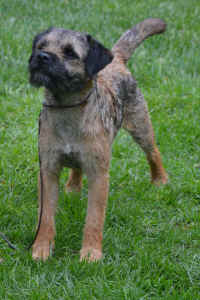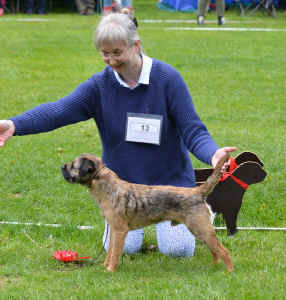 Athos in intermediate class at Årets Border 2016, left photo Marie Hansen, right photo Helena Palm-Araviadis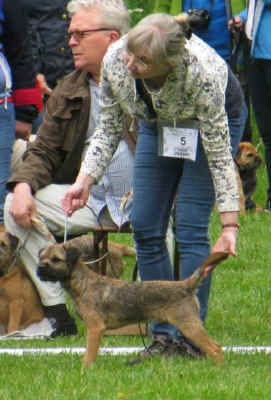 Athos Best Male Puppy at Årets Border 2015. Photo Trudi Baird
Celebrating 40 years as Border Terrier breeders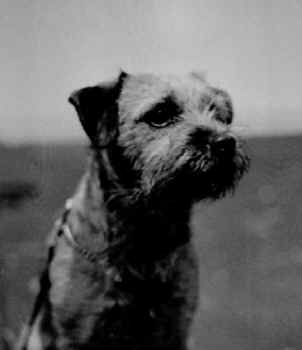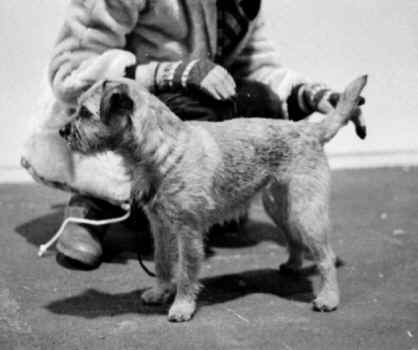 "Raggan", SE o FIN U CH Raggata (posthumously given the prefix Sagimus) was born in March 1978. She was Åsa's teenage first shot at breeding, producing the Border Terrier type that we are still aiming for.