Stömyra Philippa Jackson "Philippa"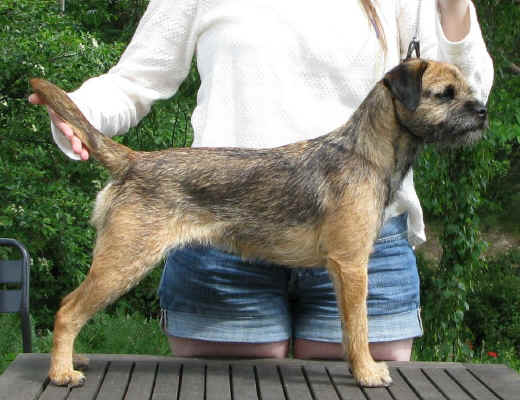 Philippa, f 120804, is a Spock great-grandchild kindly entrusted to us by Marie Hansen. Brumberhill Brigadoon - Hagbords Pandora . Philippa has been awarded a show "CC quality".
Sagimus Dån "Athos"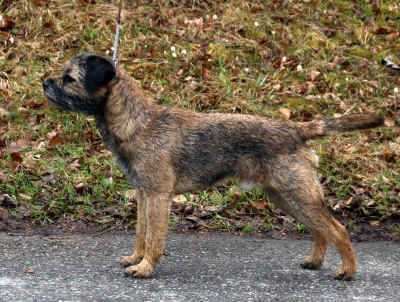 Athos, f 141129, is Philippa'son. He has a CC and approved working (earthdog) test. DNA tested for SLEM, clear.
Sagimus Trixa

Trixa, f 160331, is Trick's and Philippa's daughter. She has the show grade "excellent". DNA tested for SLEM, clear.
Sagimus Flinga and Sagimus Fantasi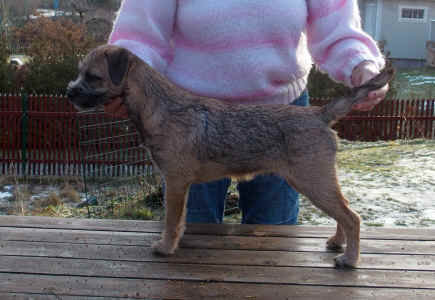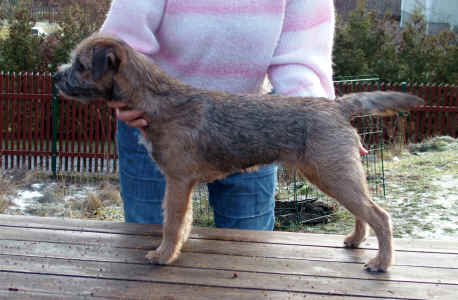 Flinga and Fantasi, f 180712, are Trixa's daughters. We are very happy with both and have decided to keep Flinga, which makes Fantasi available to an active new owner - showing her is a condition, breeding plans would be a plus. Photos at 5 1/2 months. Hereditary free of SLEM (both parents tested clear).